Over the past couple of years, I have noticed that there has been a surge of support for small/independent businesses and I personally couldn't be happier.
The Covid-19 pandemic has not only seen that support continue to rise, but also a rise in people starting their own small/independent businesses from the comfort of their own homes. No staff, no funding … just themselves and the hope that social media promotion works in their favour.
Now I can only speak for myself when I say that I would much rather give my money to a small business than give it to larger chains. If I buy a selection of washi tape from Amazon, they are not going to notice that money and they don't need it quite frankly; but If was to buy that tape from an Etsy seller, that money actually makes a difference in regards to the business continuing and succeeding.
There are so many amazing independent companies out there and in this post, I'm going to share some of my favourites with you.
My reccomendations
Mini Melts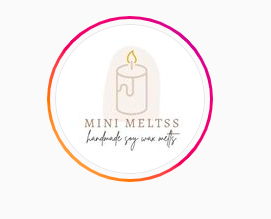 Mini Melts is a newer business run out of the home of a lovely woman called Mel. It originally offered a wide variety of scented and adorably shaped wax melts in packs of eight. It has now expanded to snap bars, scent simmers, and personalised gift boxes! Mel recently announced that the company has expanded out of melts alone, but you'll have to head over to Instagram to find out more (click here)
Mini Melts sells her products at such a reasonable price and what makes it even better … they're vegan and eco-friendly. They come in a massive variety of delicious scents and burn for an impressive amount of time (easily 6 hours). But don't take my word for it, go order through Instagram DM's and see for yourself!
Find Mini Melts on Instagram here.
EmmmaCarpenterStudio

EmmaCarpenterStudio has very quickly become an obsession of mine since Maya, one of my best friends, very kindly gifted me some of Emma's products. Emma sells a very wide variety of products but the main appeal for me is the pins, she also offers a selection of stickers, washi tapes, and even an art zine!
The images above alone show just how stunning the products are and the pricing is even better. Emma Sells beautiful butterfly pins, which I actually own, for only £7.50 each(yes you read that right). I think they are so worth it. She offeres themes ranging from botanical to woodlands and cosy vibes, you're bound to find something you love. I did!
Check out EmmaCarpenter studio on Etsy by clicking here
Melon and Milk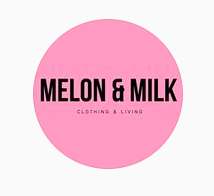 This is a business with an incredible backstory. The shop was founded by a girl who suffers from scoliosis, chronic fatigue, and thoracic outlet syndrome. What an incredible person! I can only imagine the amount of perseverance it would require to create a business while going through all that. Despite all her struggles, she has still managed to create an amazing clothing and home store!
I personally own the grey gym set and it is honestly the comfiest thing I've ever worked out in. The pricing can be a little bit on the more expensive side but I honestly think it is worth it. The quality is there and you know your money is going to a place where it'll make a difference.
You check out what else the store has to offer here.
What are your favourite small/independent businesses? Comment below or DM them my way, I'd love to check some more out.
Did you miss my last post? Click here to check it out
*disclaimer 1 – I have no affiliations with the businesses mentioned and I do not receive PR. I did not receive payment and I wasn't asked to feature them in this post.
*disclaimer 2 – I do not own the rights to the images used in the post. They belong to the business owners.